5 main reasons not to downsize your living (CONs)
Tiny homes are not for everyone. This is a disclaimer for those considering transitioning to smaller spaces without weighing the CONs against the PROs.
TINY HOMES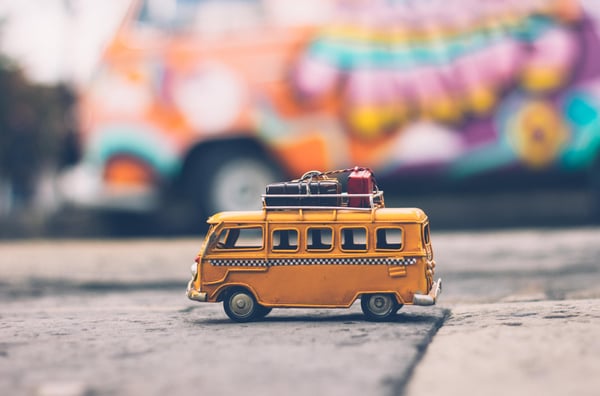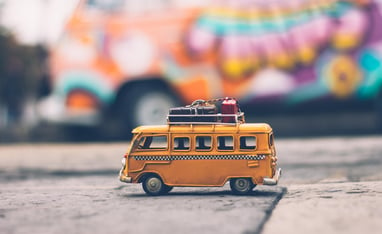 No, no, no. Not everything is rosy in the world of micro houses, and before you take the plunge, you should take the following test. If your reaction to any of the following questions is "no way", you should seek good advice... and why not? Book a consultation session with us. We will be happy to guide you and propose the best solution to suit your particular needs.
#tinyhousemovement #vanlife #tinyhouselife #cabinlife #tinyhouselove #tinyhousedesign #nature #luxurycabins
In the past 5 years we have experienced a boom in TV programs about creating and decorating very little spaces where people decide to move in and reinvent themselves. However, what people are failing to see -or these programs are purposely not informing the public- is the measuring scale against which you should evaluate taking the steps towards downsizing your living space. In spite of what you may think, a tiny home might not be your cup of tea if you fit any of the following :
(1) CAMPER PHOBIA: if you have made a trip by RV and the days have flown by, you will not have many problems when moving to a tiny home. But, if the experience was claustrophobic, you will have to invest a lot in creativity, design and maximization of spaces (hello here 🤗!!!!), because not all designs will adapt to your way of living.
(2) ISOLATION: If you are a very social person, it is better to invest in an urban lot where you can place your mini home than to go off-grid and move to the mountains. It is a perfect valid alternative, no shame for that "urbanscape". The landscape of the mountains could be mind-blowing, but the solitude overwhelming. If you have not yet completed your meditation workshop or spiritual retreat to ensure that you can spend long periods of time without the impertinence of neighbors, this could be a misstep.
(3) LIFESTAGE: Tiny homes are generally offered to single or newly married couples starting out, or couples with retirement in mind when their youngest leaves home. For the latter here comes my warnings: steep stairs and crawling spaces would not be pleasant or even doable if you are not at the peak of your strength. Again, chose wisely your 35 m2 (375 ft2) space. Lofts, which are an important feature in some tiny houses, can be cramped, hot, and hard to access, and the walk-in closet, if not well designed, could be more of a crawl-in.
(4) PACK RAT: Drastically reducing your space means that you have to get rid of most of your belongings that might have a sentimental value or importance for you. Displaying spaces are reduced to almost none because storage is prioritized, so if you are not ready to throw away or add a storage fee to your finances, go first and finish your spiritual retreat.
(5) FURNITURE MAGAZINE: If you love looking at furniture pieces and interior decorating spreads featured in magazines you may be frustrated when trying to incorporate some of these whimsical items in your new home. Usually, much of the money saved on space in tiny homes must be invested in custom furniture design to achieve hyper-maximization of storage space. Almost all tiny homes' furniture has non-standard sizes and a dual function, so you won't find what you need in magazines... on the other hand you will be reassured that whatever you have in your mini home is exclusively designed!
The good news is that there is a solution for everything in life: (1) a good indoor-outdoor relationship through large openings in the tiny house; (2) hiring the services of a professional (hello here 🤗!!!!) to evaluate potential lots and plots; (3) design solutions adapted to people with low or little mobility; (4) maximizing storage by incorporating, for example, a storage space under the raised first floor slab; or (5) stipulating to the architect the need to integrate a space that can accommodate a piece of furniture of specific dimensions,... these are just a few ideas that come to my mind right now for the CONs listed above.
In the end, how did you do on the test? If you passed with no problems, don't hesitate to plan your transition into a world created just for you!
TINY HOMES by JJBK studio
Welcome to the infinite micro world of your wellness.
Contact us to activate yours.
(+34) 636 04 66 46 Benicasim (CS), Spain